Russia Stocks Fall First Day in Three on U.S. Default Concern
Technical specifications set out by the Russian state telecoms agency also show that a controversial technology known as deep packet inspection, which allows intelligence agencies to filter users by particular keywords, is being installed across Russia's networks, and is required to be compatible with the Sorm system. "For example you can use the keyword Navalny, and work out which people in a particular region are using the word Navalny," says Soldatov, referring to Alexei Navalny, Russia's best-known opposition politician. "Then, those people can be tracked further." Ron Deibert, a professor at the University of Toronto and director of Citizen Lab, which co-operated with the Sochi research, describes the Sorm amendments as "Prism on steroids", referring to the programme used by the NSA in the US and revealed to the Guardian by the whistleblower Edward Snowden. "The scope and scale of Russian surveillance are similar to the disclosures about the US programme but there are subtle differences to the regulations," says Deibert. "We know from Snowden's disclosures that many of the checks were weak or sidestepped in the US, but in the Russian system permanent access for Sorm is a requirement of building the infrastructure." "Even as recently as the Beijing Olympics, the sophistication of surveillance and tracking capabilities were nowhere near where they are today." Gus Hosein, executive director of Privacy International, which also co-operated with the research, said: "Since 2008, more people are travelling with smartphones with far more data than back then, so there is more to spy on." Wary of Sorm's capabilities, earlier this year a leaflet from the US state department's bureau of diplomatic security warned anyone travelling to the Games to be extremely cautious with communications. "Business travellers should be particularly aware that trade secrets, negotiating positions, and other sensitive information may be taken and shared with competitors, counterparts, and/or Russian regulatory and legal entities," the document reads. The advice contains an extraordinary list of precautions for visitors who wish to ensure safe communications, such as removing batteries from phones when not in use and only travelling with "clean" devices. Soldatov and Borogan have discovered that the FSB has been working since 2010 to upgrade the Sorm system to ensure it can cope with the extra traffic during the Games. All telephone and ISP providers have to install Sorm boxes in their technology by law, and once installed, the FSB can access data without the provider ever knowing, meaning every phone call or internet communication can be logged. Although the FSB technically requires a warrant to intercept a communication, it is not obliged to show it to anyone. Tellingly, the FSB has appointed one of its top counterintelligence chiefs, Oleg Syromolotov, to be in charge at Sochi: security will thus be overseen by someone who has spent his career chasing foreign spies rather than terrorists. Another target may well be gay rights, likely to be one of the biggest issues of the Games. Putin has said that competitors who wear rainbow pins, for example, will not be arrested under the country's controversial new law that bans "homosexual propaganda". However, it is likely that any attempts to stage any kind of rally or gathering to support gay rights will be ruthlessly broken up by police, as has been the case on numerous occasions in Russian cities in the past.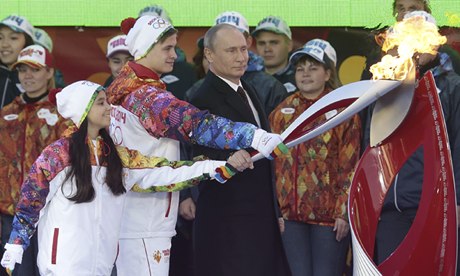 But my resume so far has let coaches and GMs know that I'm ready to play in the NBA again." WATCHABILITY: Why you can't take eyes off LeBron Weems, who was drafted by the Denver Nuggets and played for the Toronto Raptors in 2009-10 and 2010-11, was one of the first players to sign in Europe during the 2011 NBA lockout. A restricted free agent that summer, Weems wanted a guarantee and Europe offered it. He signed with BC Zalgiris in Kaunas, Lithuania, but having never spent considerable time outside of North America, Weems struggled at first, both on and off the court. He didn't know the language, and the European game is different. "In the NBA, it's up and down, up and down," Weems said. "In Europe, you have to slow your game down. I had to learn how to use my brain instead of my natural ability." Weems said he had to re-invent himself as a player and prove he could do more than just rely on athleticism. But even after a decent year in Lithuania, which ended late in the season with a badly sprained ankle, there was minimal interest in Weems from NBA teams. So he signed with CSKA Moscow in the 2012 offseason and helped CSKA to a Russian title and third-place finish in the Euroleague last season. Playing for respected Italian coach Ettore Messina, who spent the 2011-12 season with the Los Angeles Lakers, Weems averaged 12.1 points and shot 42.1% on three-pointers for CSKA. He was the Euroleague player of the month in October last season, averaging 20.3 point in three games.
Sonny Weems' plan to make it back to NBA from Russia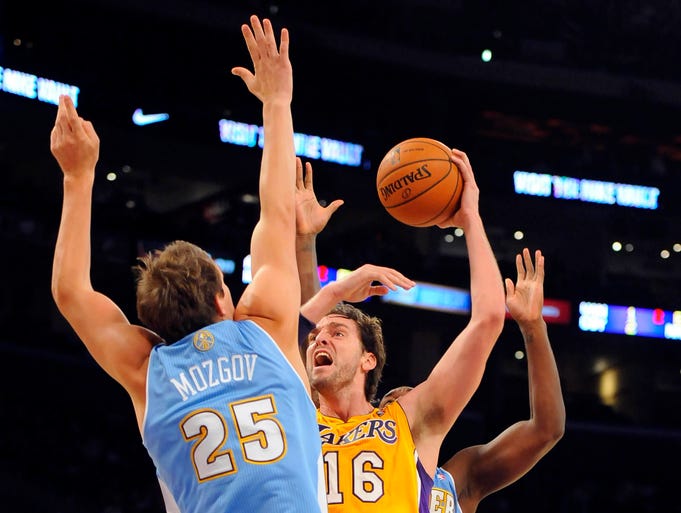 OAO Russian Grids dropped 1.9 percent to 93 kopeks. With the U.S. set to exhaust measures to avoid breaching its debt ceiling on Oct. 17, House of Representatives Speaker John Boehner said lawmakers wont raise the limit without packaging it with other provisions, a nonstarter for President Barack Obama . Utilities sank 1 percent on average, while basic materials and oil and gas shares lost 0.8 percent, data compiled by Bloomberg show. Boehners comments that Republicans are willing to go to the very end has created fear that the U.S. might actually default on its debt, Slava Smolyaninov, a strategist at UralSib Capital in Moscow, said by phone. Investors are fleeing risky assets. If economic growth in the U.S. slows, the Russian economy will also lose out. Materials, utilities shares are especially sensitive to this sentiment. A shutdown lasting one week would probably shave 0.1 percentage point from economic growth, according to the median estimate of economists in a Bloomberg survey. OAO Mechel (MTLR) , Russia s biggest coking coal producer, declined 1.4 percent to 102 rubles. Steelmaker OAO Severstal tumbled 1.1 percent to 277.30 rubles. Crude oil, Russias chief export earner, fell 1.1 percent to $102.72 in New York .