Photograph: Rui Vieira/PA The London cab is to make an appearance in Australia but coloured white rather than the traditional black. The London Taxi Company has exported a test sample of 98 TX4 taxis to the Western Australian city of Perth for trials over the next few weeks. The cabs will be painted white to take account of the perpetual Perth sunshine. If the trial goes well more cabs will be ordered, with the Australian state of Victoria expected to be the next area to take the UK taxis. The export order is one of the first to be fulfilled since the relaunch of production by the London Taxi Company at its UK factory in Coventry, West Midlands, last month. The company's chief executive, Evan Simeon, said: "The response has been phenomenal. We couldn't have asked for a better welcome. One Perth operator who purchased a fleet of the 50 bright white used TX4s has already had a stampede of drivers who want to be the first ones to buy a cab and partake in the trial. "We've had a lot of positive interest from expats, both prospective customers and drivers. What has been especially gratifying are the offers from expat London taxi drivers who not only want to buy one, but have also offered their services to train our Australian drivers on everything from the service to vehicle operation." Sign up for the Guardian Today Our editors' picks for the day's top news and commentary delivered to your inbox each morning.
Roman skulls unearthed deep beneath London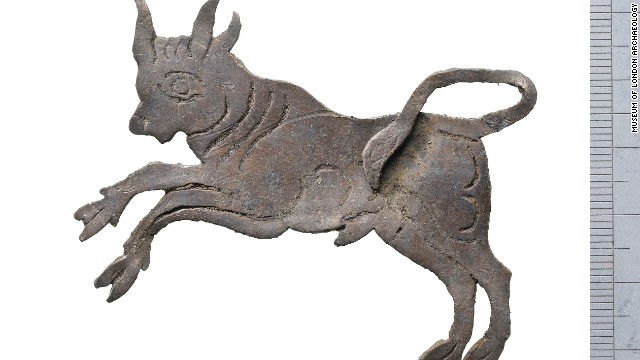 The site embraces the longest stretch of the Roman Walbrook left in the City. A complete amber Gladiator amulet. Seven meters of archeology have been excavated, including remains covering the entire Roman occupation of Britain — from the mid 40s AD to the early 5th century. A Roman bull plaque. Ten thousand accessioned finds have been discovered at the site. This is the largest assemblage of small finds to have ever been recovered on a single excavation in London. A Roman copper-alloy brooch. A Roman iron knife. A mystery leather item. This site has supplied the largest quantity of Roman leather to have ever been unearthed in London. Roman copper-alloy plate brooch with blue enameling.